Step 1: To make Manchurian balls, first take a grated cabbage and squeeze water from it. In a bowl mix the grated cabbage, chopped ginger, chopped green chilli, besan and a pinch of salt. Mix it well.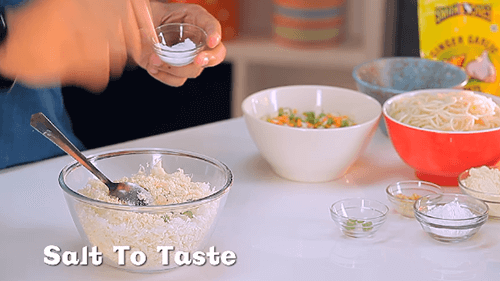 Step 2: Make small balls of the mixture and keep it in a plate.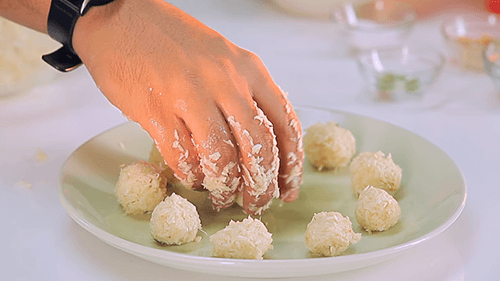 Step 3: In a kadhai, keep oil for deep frying.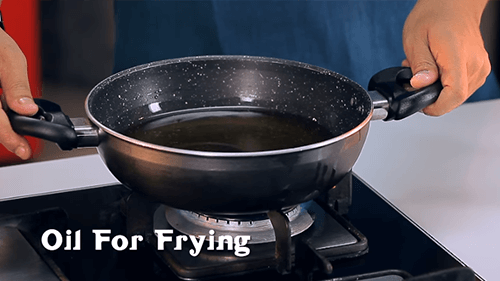 Step 4: Once the oil is hot for deep fry leave the balls on a slow flame until they turn golden brown.
Step 5: Once the Manchurian balls are golden brown, remove it in a plate and keep it aside.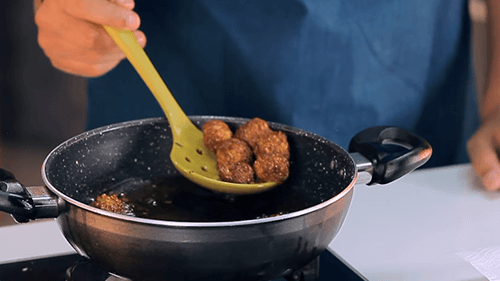 Step 6: In a bowl, add the Ching's Secret Gobi Manchurian Masala packet.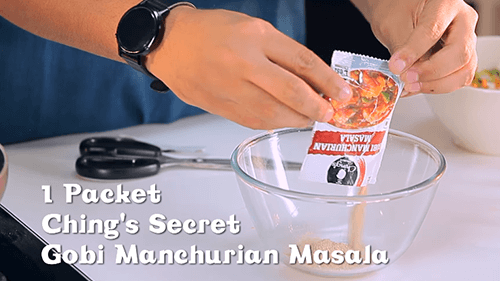 Step 7: Next, pour some water and mix it well so there are no lumps.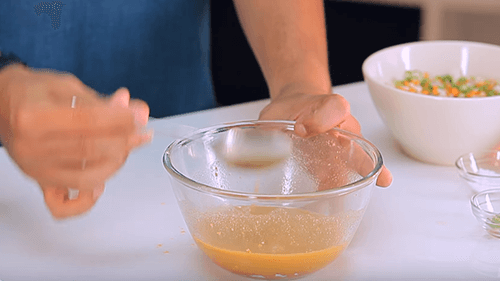 Step 8: In a frying pan, heat oil and add chopped vegetables. Stir for few minutes.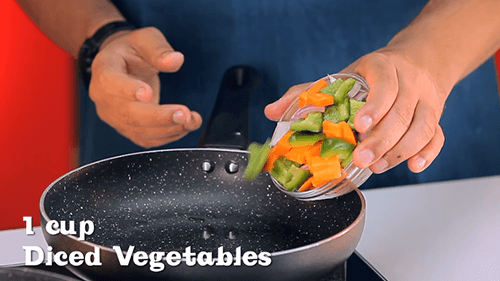 Step 9: Pour the masala mixture into the frying pan and let it simmer.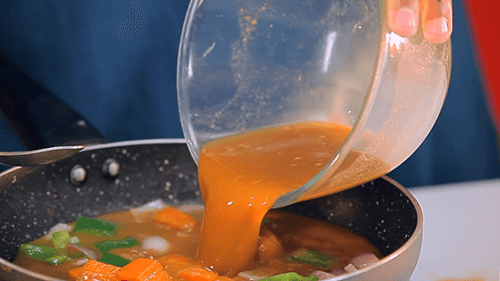 Step 10: Next, add the crispy Manchurian balls and let it simmer for 2 minutes.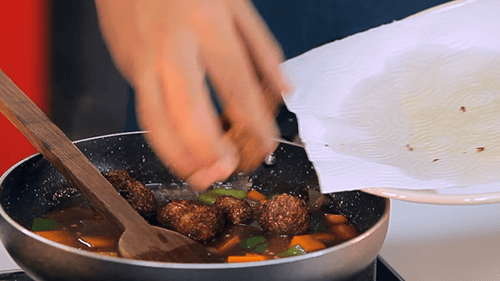 Step 11: Your crispy Manchurian gravy is now ready. Remove it in a bowl.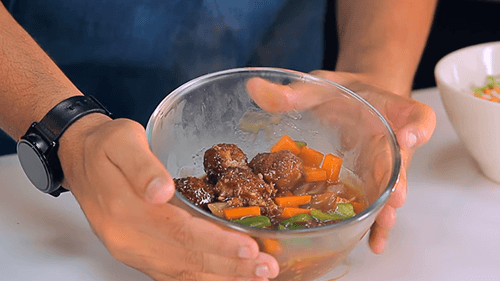 Step 12: Now for the rice and noodles preparation, take a pan, heat oil and stir-fry chopped vegetables for 2-3 minutes.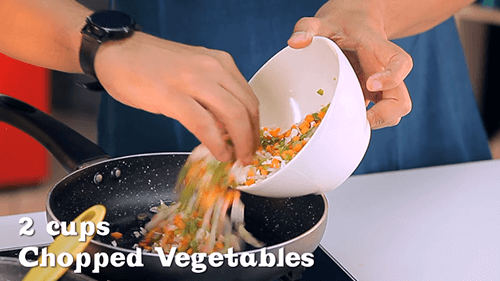 Step 13: Add boiled rice or leftover rice.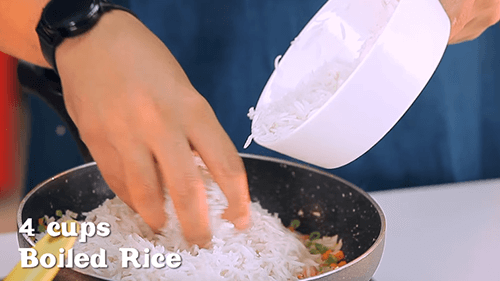 Step 14: Boil the Ching's Veg Hakka Noodles before putting in the rice.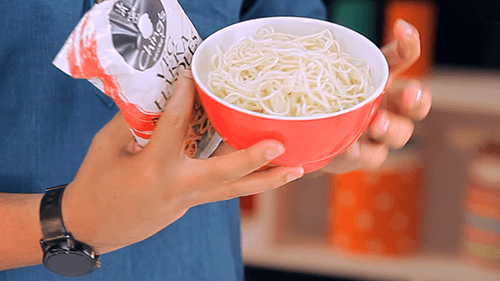 Step 15: Put the boiled noodles in the rice.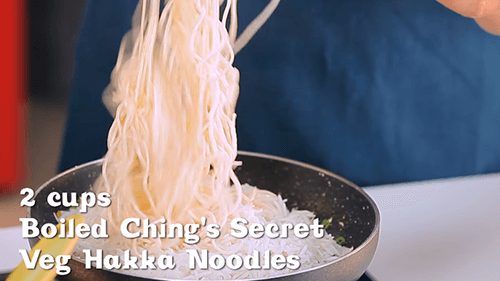 Step 16: Add Ching's Schezwan Chutney.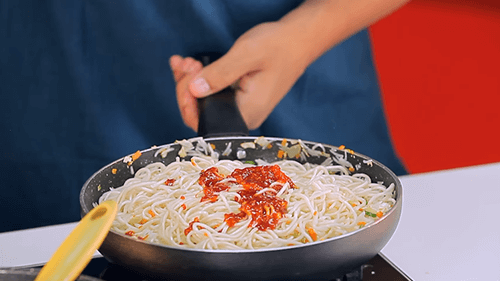 Step 17: Mix well, make sure you do not break the noodles while mixing it. Mix it slowly.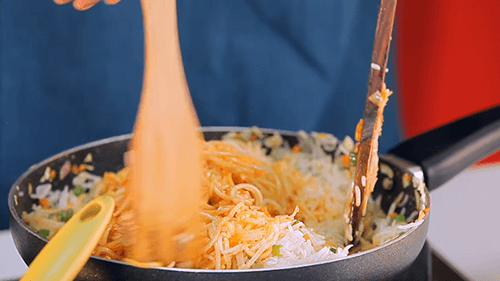 Step 18: Cook it for 1-2 minutes.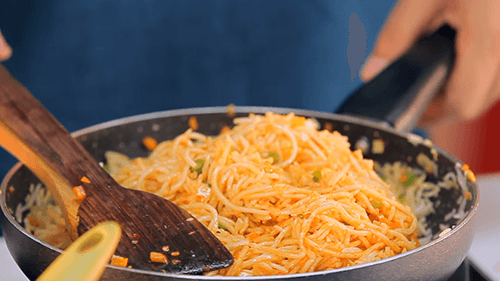 Step 19: Now for fried & crispy noodles, take a small plate, put the boiled Ching's Veg Hakka noodles and sprinkle some cornflour to it.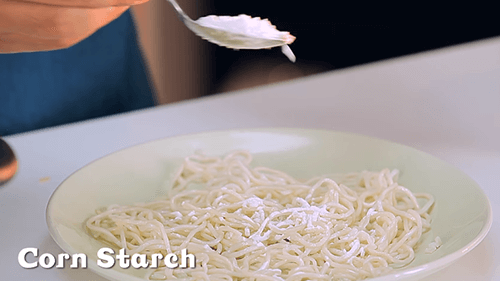 Step 20: Fry the noodles until they turn crispy and golden brown.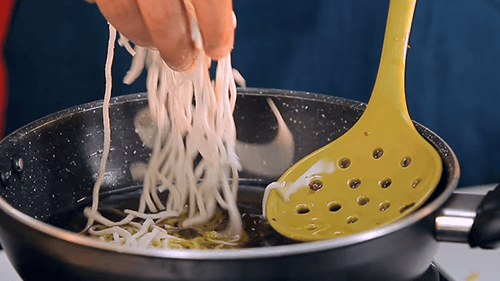 Step 21: Prepare your dish by adding spring onions for garnishing.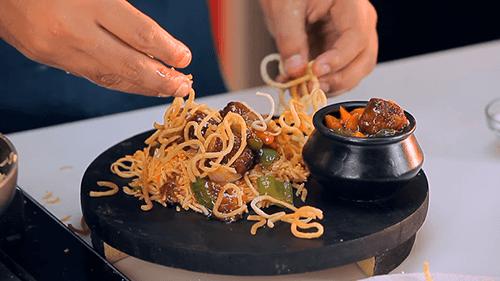 Step 22: Your Triple Schezwan Fried Rice is ready! Serve hot.