For squid butter garlic
Step 1: Saute squid in the butter and garlic sauce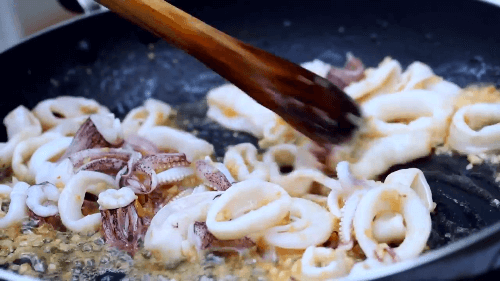 Step 2: Season it with salt, pepper and lemon juice.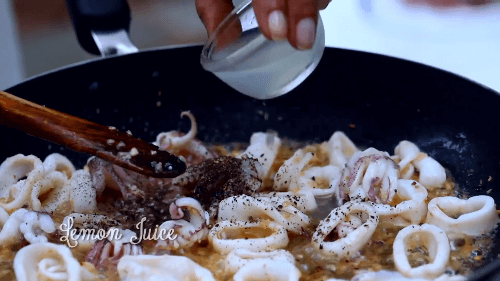 Step 3: Now switch off flame and zest the entire lemon in it.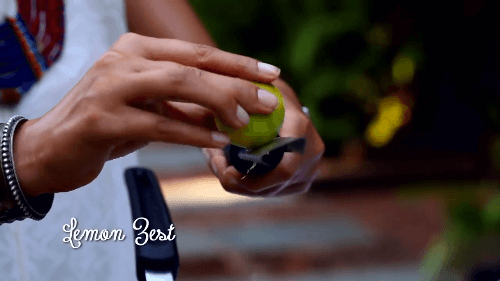 Step 4: Add 3 tsp of Chings Schezwan Chutney and mix properly.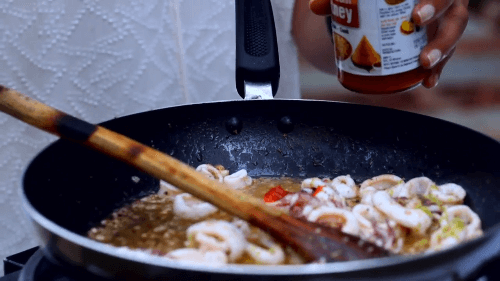 For mango salad
Step 1: Add mango and tender coconut in a bowl.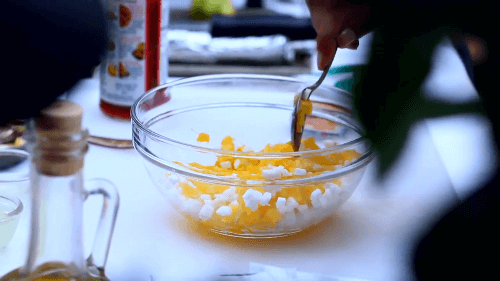 Step 2: Add coridaner and fresh mint in it.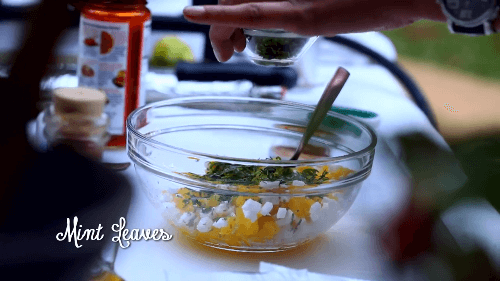 Step 3: Season with salt, pepper, olive oil and lemon juice. Mix it up properly.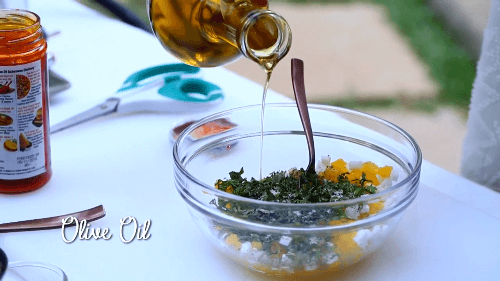 Schezwan Squid butter garlic and Mango salad is ready to serve.