Step 1: In a bowl mix the shredded potato, shredded onion, shredded carrot and shredded white cabbage.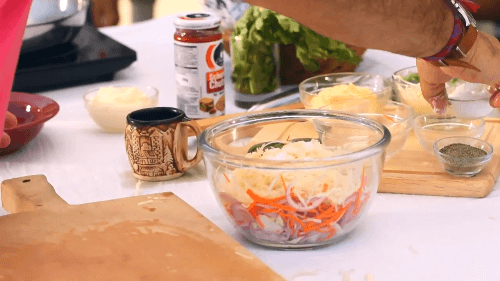 Step 2: Add Salt and Pepper in the bowl.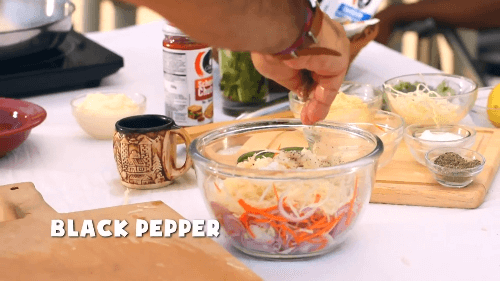 Step 3: Add 2 spoons of Ching's Schezwan Chutney and mix it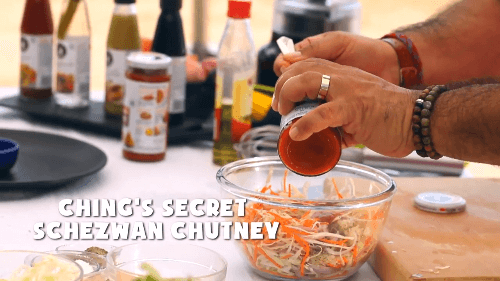 Step 4: Add 2 spoons of eggless mayonnaise.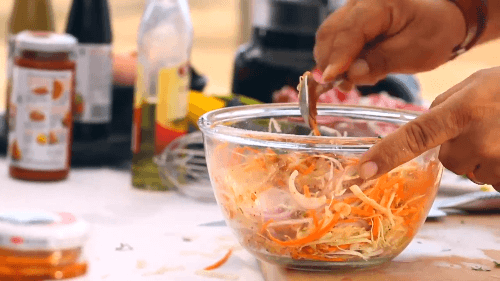 Step 5: Add chopped coriander leaves and mix it.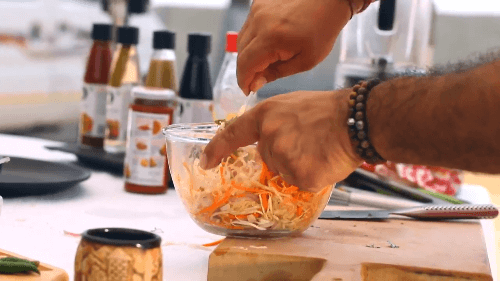 Step 6: Spread some olive oil and butter on the pan.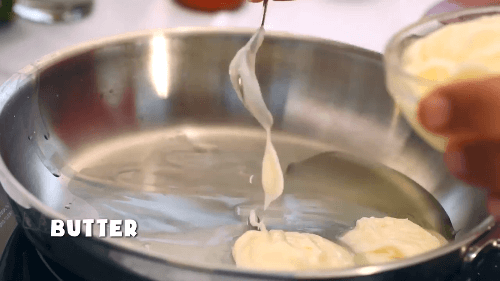 Step 7: Spread into a thin layer of mixture in the pan. Brown for 5 to 7 minutes.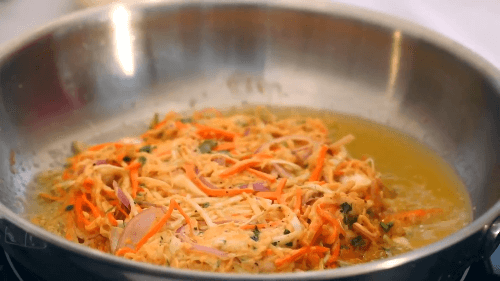 Step 8: Meanwhile, Take a blender jar and add Ching's Schezwan Chutney in it.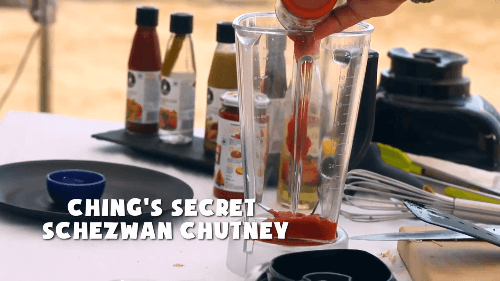 Step 9: Add Eggless Mayonnaise in it.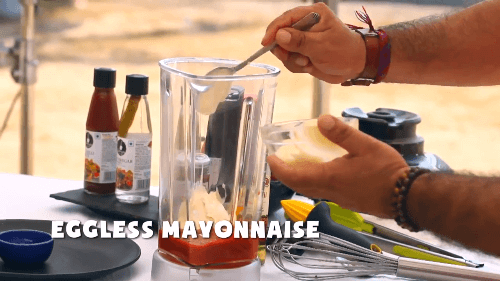 Step 10: Next, add coriander leaves, chopped green chillies, salt and pepper in the jar.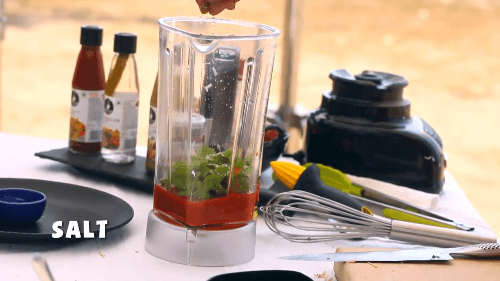 Step 11: Add Olive oil in it.
Step 12: Now blend the mixture for 2 mins and serve in a serving bowl.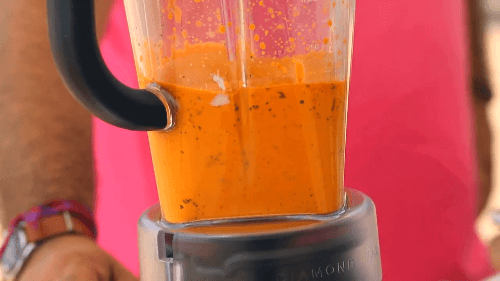 Step 13: Get the roesti from pan and serve it with tomato & schezwan mayo.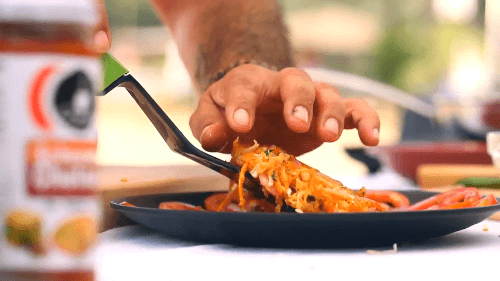 Step 14: Your Schezwan Potato Roesti is ready. Enjoy.