Step 1: In a pan, heat oil & stir-fry the chopped vegetables of your choice (carrot, capsicum, onion, cabbage, French beans, etc) for 2-3 minutes.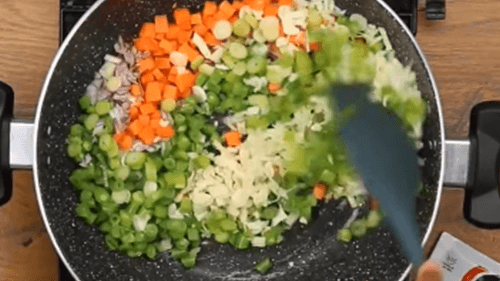 Step 2: Add boiled rice or leftover rice to the vegetables.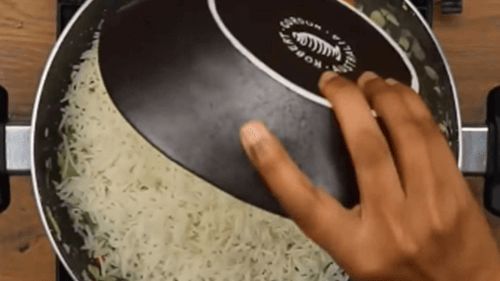 Step 3: Add the diced onions, capsicum, cauliflower, tomato, green peas and rice. Stir the whole mixture well.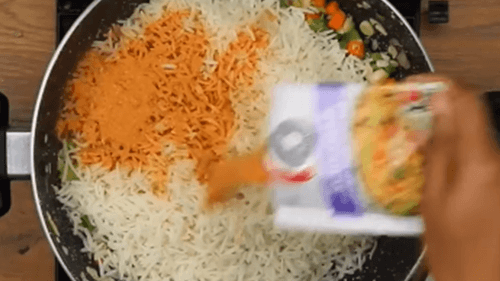 Step 4: Add Ching's Secret Schezwan Masala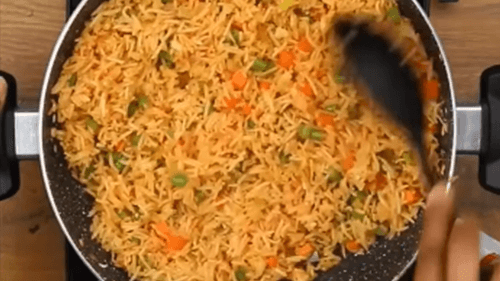 Step 5: Stir-fry for 1-2 minutes. Remove the fried rice in a bowl.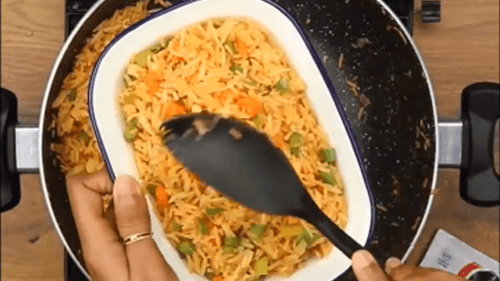 Step 6: Schezwan Fried Rice is ready. Garnish it with chopped spring onion, serve hot and enjoy!