To prepare the sauce:
Step 1: In a pan, heat oil and add spring onion, ginger garlic paste, peanuts, turmeric powder, brown sugar, lemon grass, lime leaves and mix well.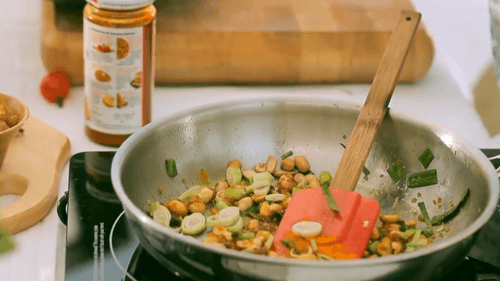 Step 2: Now add Ching's Schezwan Chutney and mix well.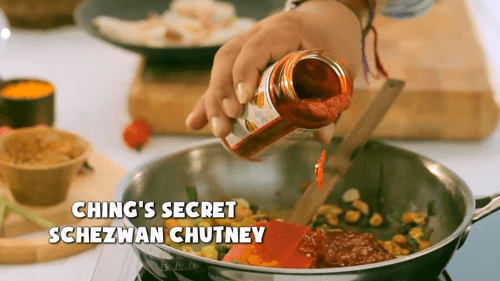 Step 3: Add salt, black pepper, lemon juice, coriander leaves, coconut milk and water. Mix well and simmer for 2 minutes. Now grind this mixture untill a smooth paste is made. Keep aside.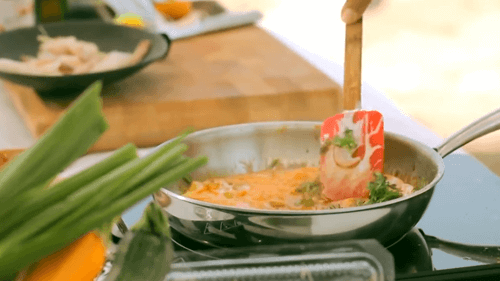 To marinate the prawns:
Step 4: Take a bowl and add cornflour, turmeric powder, lemon juice, lemon grass, Ching's Dark Soy Sauce and mix well.
Step 5: In an empty plate, equally spread the prawns and add the marinate over it.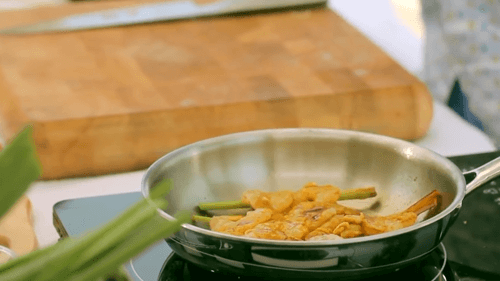 Step 6: Now heat a pan and grease it with oil. Add prawns to it and cook on both sides till golden brown.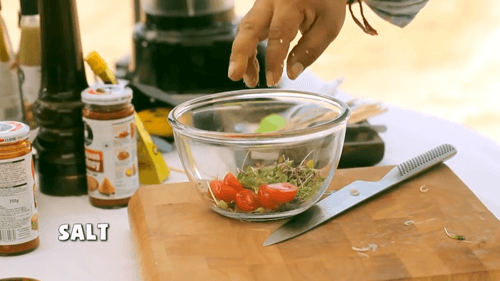 Step 7: In a separate bowl, prepare the salad by adding microgreens, baby tomatoes, salt, lemon juice, black pepper, olive oil and mix well.
Step 8: In a serving bowl, add the salad, place the crispy prawns on it and top it with the Schezwan sauce prepared. Garnish with a lemon vedge.
Schezwan Prawn Satay is ready!