Step 1: Heat 6 tbsp oil in the pan.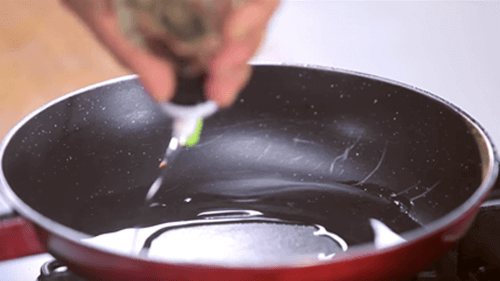 Step 2: Add the chopped onion, chopped garlic, chopped ginger, ginger garlic paste, coriander powder, cumin powder, red chilli powder and saute well.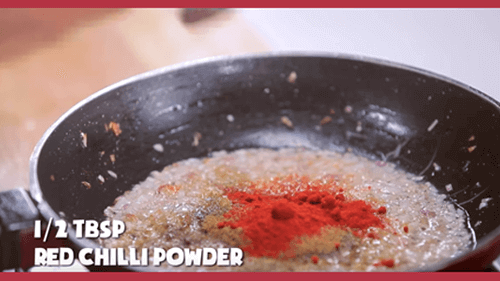 Step 3: Add tomatoes to the mixture and cook well.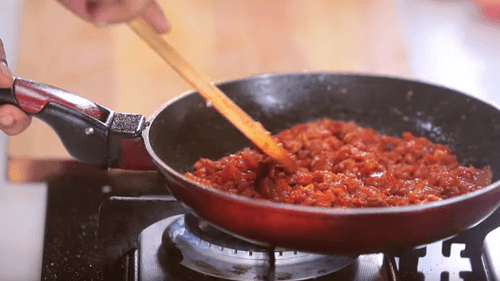 Step 4: Now add mutton mince to the mixture and mix all the components well together to cook. Add salt to taste.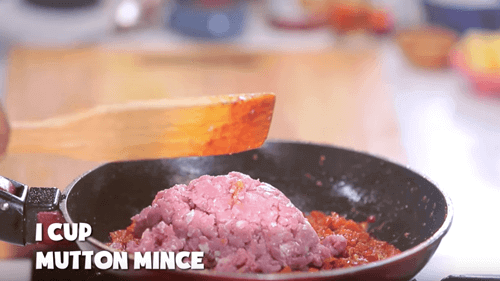 Step 5: Add Ching's Schezwan Chutney to the mixture and chopped coriander leaves.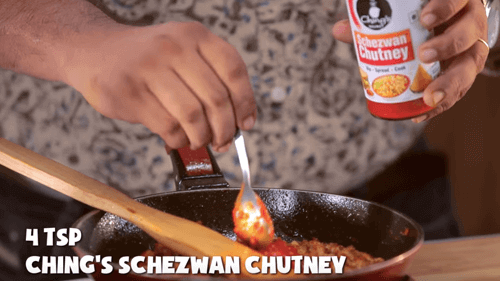 Step 6: Heat another pan, add some butter on it and spread the pavs on the butter.
Step 7: Serve the kheema hot with pavs polished with dollops of butter!