Step 1: In a large frying pan over a medium heat, saute olive oil and garlic. Let the garlic saute for 2 minutes, stir in the green and yellow bell peppers. Let the peppers saute for 2 minutes, stir in the onions.
Step 2: After two minutes, add the mushrooms and green onions to the frying pan.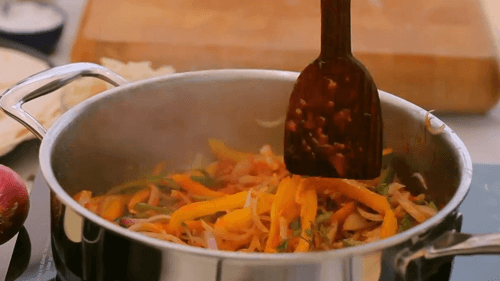 Step 3: Season the vegetables with lemon pepper to taste and stir well.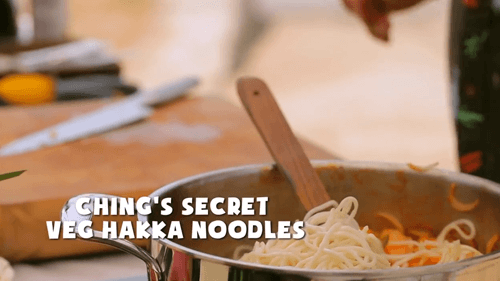 Step 4: Cover the frying pan and cook until all of the vegetables are tender. Add the Schezwan Chutney. Mix well.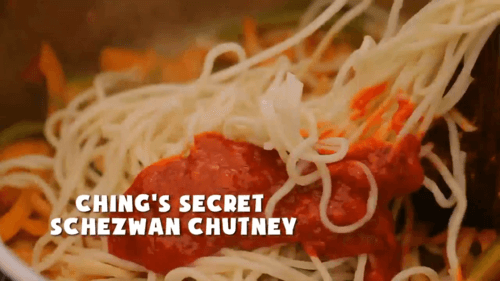 Step 5: Lay the tortillas on the table. Spread a little of the chutney on the tortilla.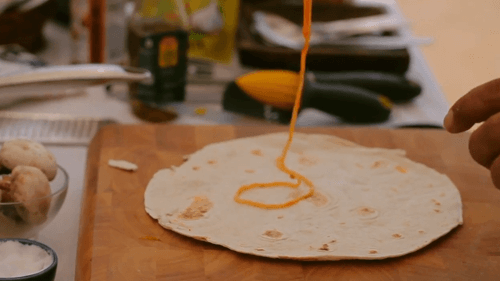 Step 6: Spread the vegetable mixture evenly. Add some of the grated cheese.Fold into half moon shape.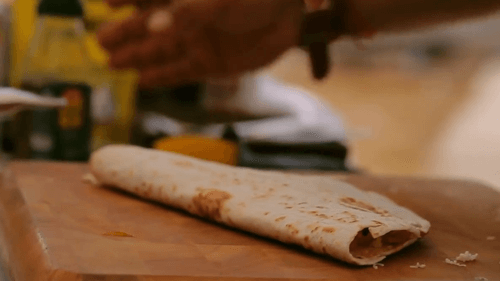 Step 7: Pan fry until golden brown on both sides.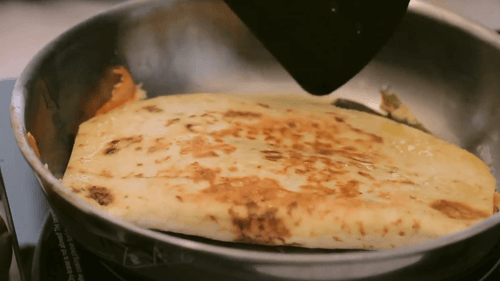 Step 8: Cut into nice wedges and serve with chutney mayo and fresh salsa, guacamole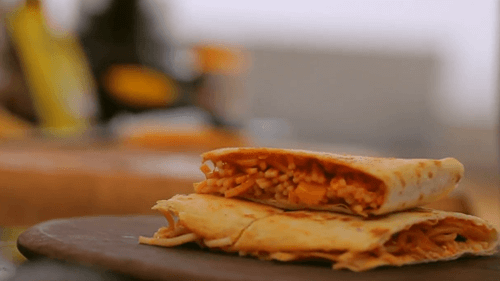 Serve and Enjoy!