Step 1: Take bread slices and apply butter on only one side.
Step 2: Pre-heat the oven first and put the bread in the oven tray to toast it for about 2-3 mins so that it becomes brown & crisp.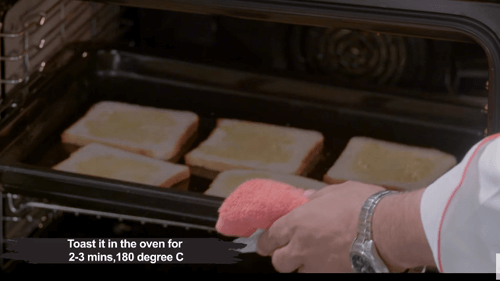 Step 3: Now for the mixture, take cheese, onions, capsicum, paneer and Chings Schezwan Chutney and mix it well.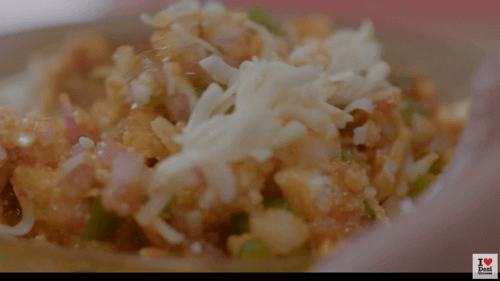 Step 4: By now the toast has become crisp, remove it from the oven and apply Chings Schezwan Chutney on it.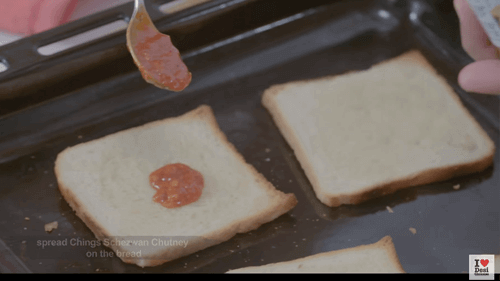 Step 5: Add the paneer mixture on the toast and spread it evenly.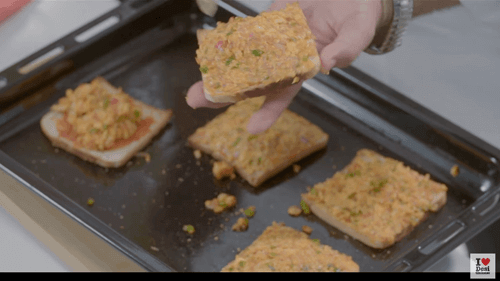 Step 6: Garnish the toast with chopped coriander leaves.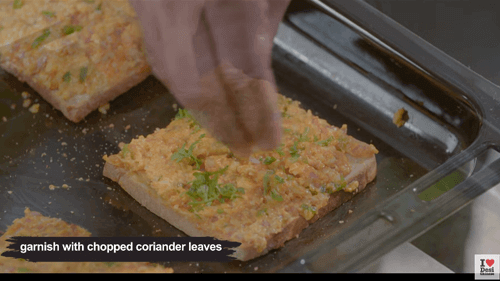 Step 7: Toast it again in the oven for about 6-8 mins till the cheese melts.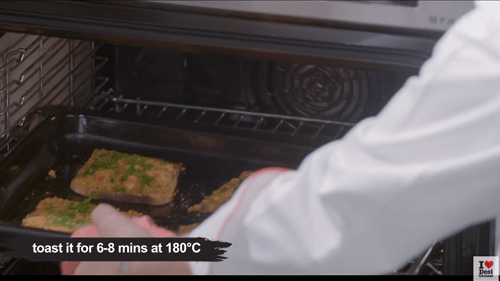 Step 8: Cut the Chilli Paneer Cheese Toast diagonally and serve it with Chings Schezwan Chutney as a dip. Enjoy!