Step 1: Marinate the broccoli florets, onions, peppers with salt, pepper, oil and the Schezwan Chutney.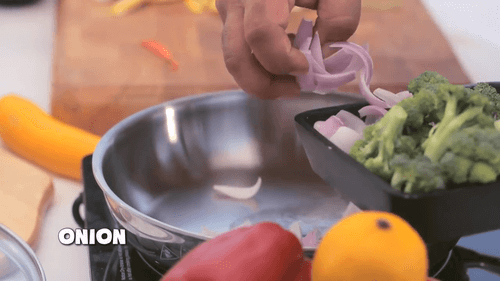 Step 2: Stir fry quickly in a very hot pan.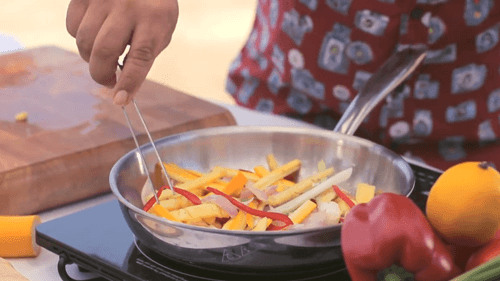 Step 3: Fold in the pineapple.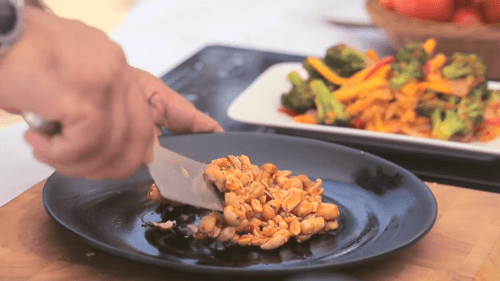 Step 4: Top with Schezwan peanuts.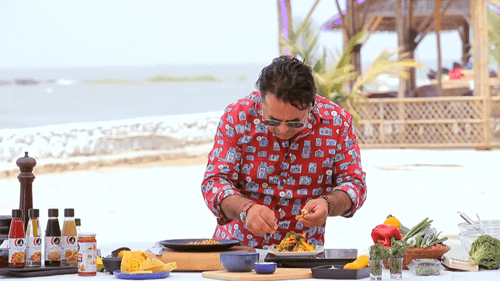 For the peanuts
Melt sugar in a pan, caramelize, add schezwan chutney, salt. Cook for 3 minutes
Brush the tray with oil, pour the peanut mixture, let it cool crush and garnish with peanuts
Serve and Enjoy!