Step 1: Take a pan, add some butter saute the onion and garlic till translucent.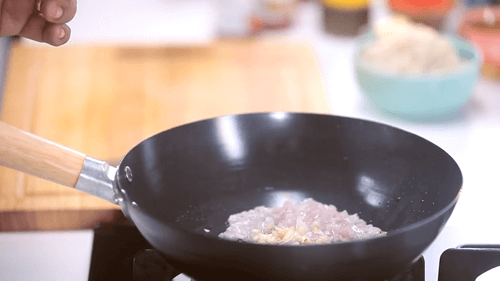 Step 2: Saute the yellow,red and green pepper.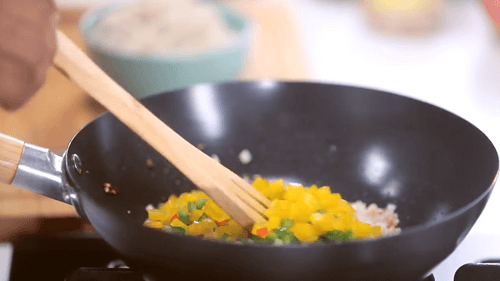 Step 3: Add the risotto and cook the risotto by adding some stock.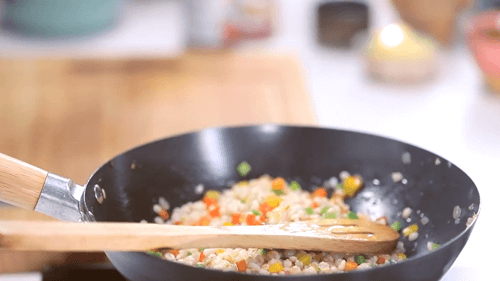 Step 4: Once the risotto is cooked add the Chings Fried Rice Masala and season it with salt.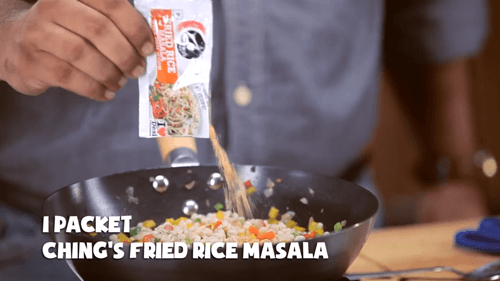 Step 5: Finish it with the remaining butter.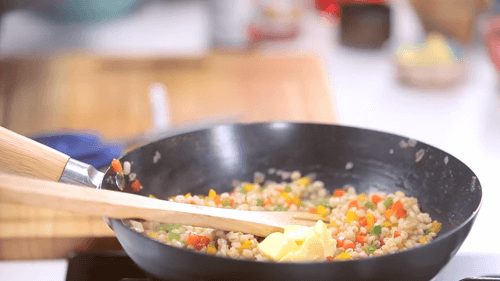 Step 6: Garnish it with some spring onions.