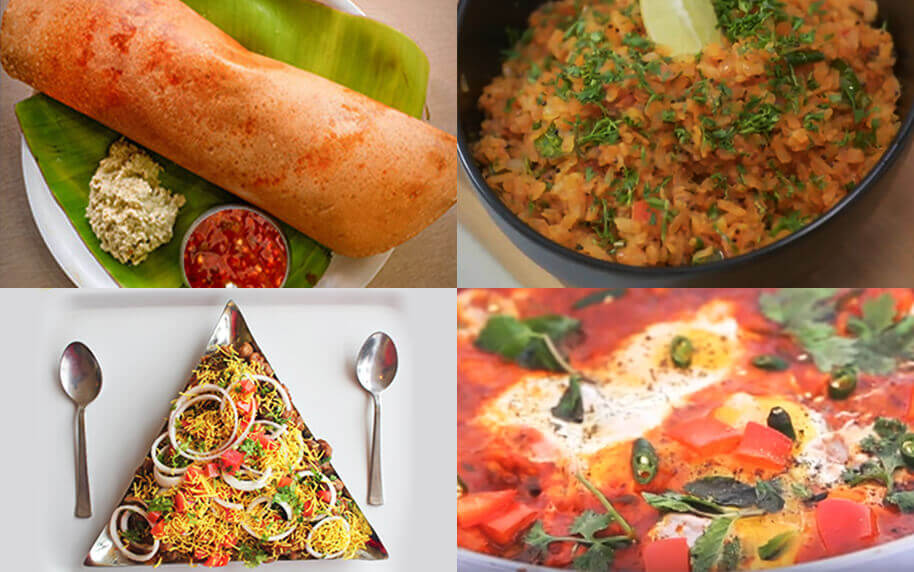 As the day begins and you (finally) get out of bed, there's only ONE thing that makes mornings tolerable – breakfast! Now, we all have fantasized about having a gourmet breakfast served to us but what we usually end up doing is slathering jam or butter on bread slices & hastily gulping them down while simultaneously getting ready. This is why, we came up with a series of recipes that will pep up your morning. The best part? They take no time to make! There's just one magic solution you need to make your morning even merrier. You know the answer; it's none other than Ching's Schezwan Chutney! No seriously, check out this list of legit breakfast recipes to make your mornings kick-ass.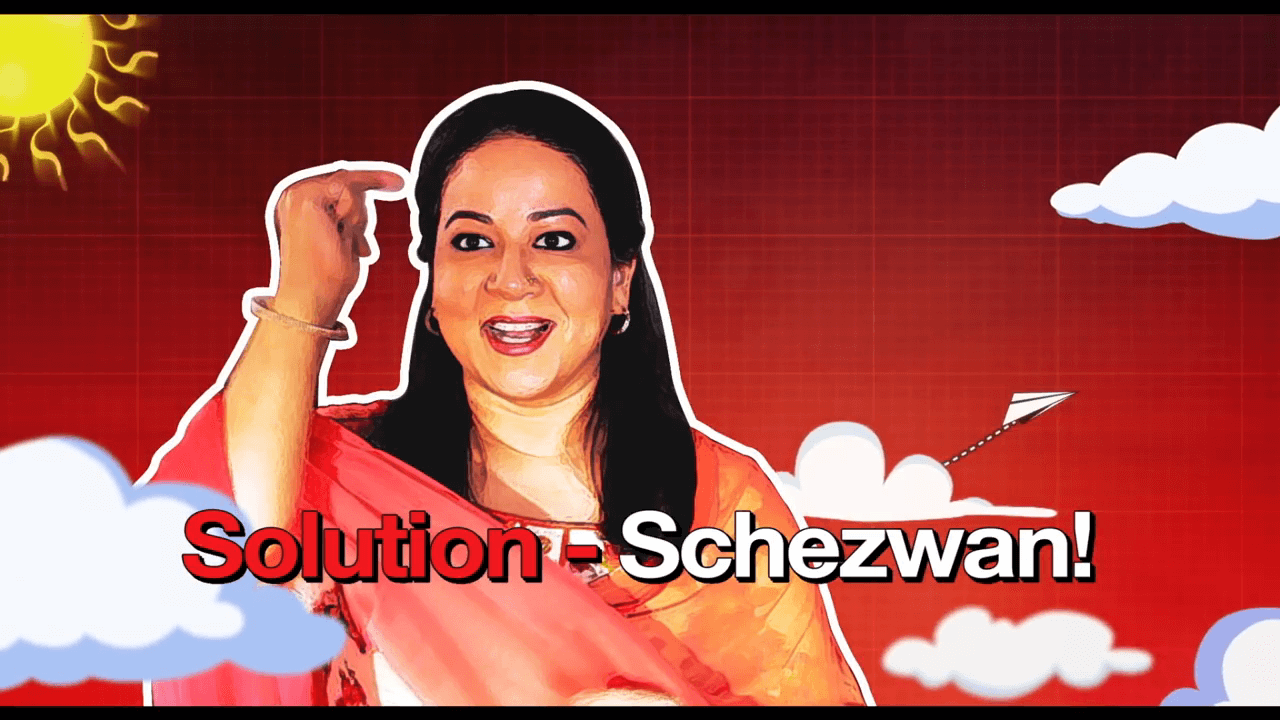 1. Schezwan Poha
Poha has been, by and far, one of our favourites go-to snacks of all time. What makes it epic is the fact that it's simple, nutritious and gets cooked in no time. Eating it the regular way can be a drag after a bit. So, try doing it with a tangy twist! Just throw in a handful of poha along with a few regular ingredients like oil, mustard seeds, curry leaves etc and then add the secret ingredient – Ching's Schezwan Chutney. Make way for a mind-blowing, delicious, spicy and tangy breakfast at your table. Check it out here
2. Schezwan Bhel
Yes, seriously, bhel for breakfast. Because when you want to start the day with a crunchy twist, Bhel is here to bail you out! For the uninitiated, bhel is basically puffed rice tossed in a variety of masalas and spices. So, if bhel for breakfast is a whacky choice, why not go all out on the craziness! Instead of the usual meetha-teekha chutney combo, try something that makes your bhel the bomb! Throw in a dollop of Ching's Schezwan Chutney along with the usual ingredients & get ready to rock your day! See the recipe here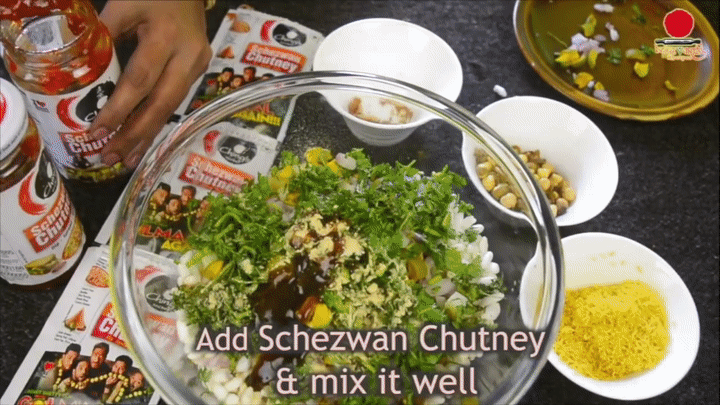 3. Schezwan Dosa
Dosa is something you can never go wrong with! Though there's loads of variety out there, it's a bit time consuming to make the more complicated ones. That doesn't mean the simple ones have to be bland! With a little bit of Ching's Schezwan chutney, you can spice up your dosa like never before! Check out how to make the most epic Schezwan Dosa here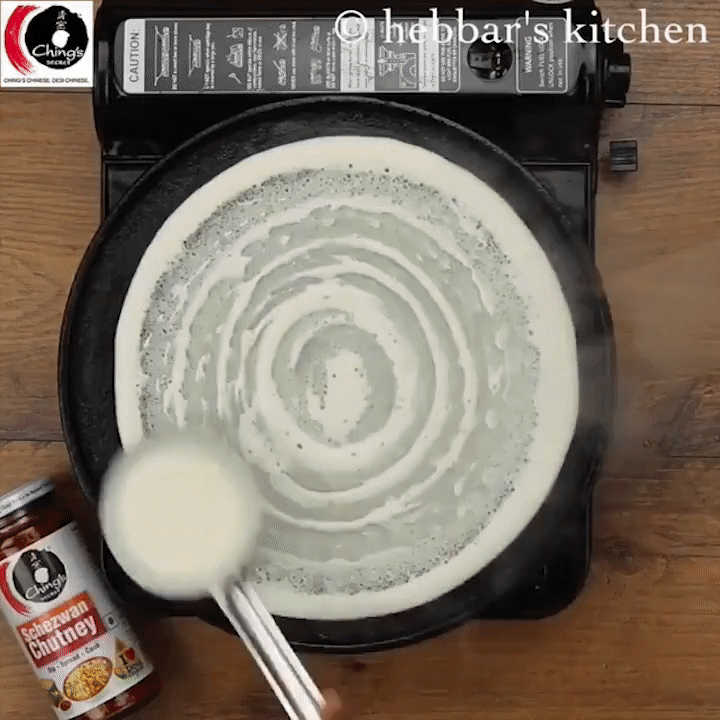 4. Shakshukha
Wondering what this dish is all about? Well, just how the name got your tongue rolling, this egg & Schezwan based breakfast dish will leave your taste buds drooling for more! A dish that originates in North African culture, the Shakshuka is equal parts spicy, healthy and delightful! Eggs are poached in a rich tomato sauce infused with spices & one can serve it with bread. It takes minutes to make and you can brag on the Gram about your 'International' breakfast. Just get those eggs cracking & follow this recipe here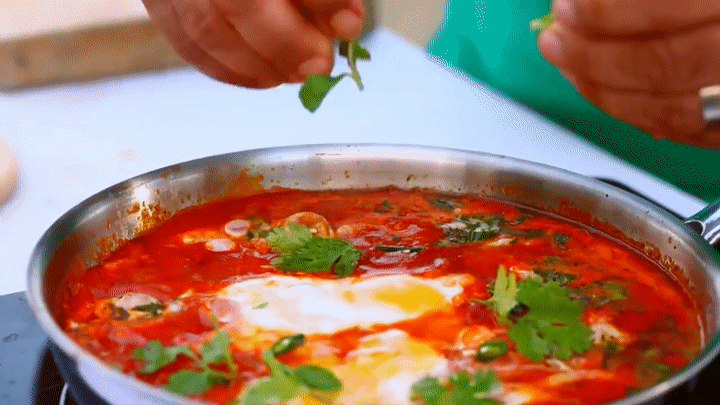 So, now you know, when you are craving for healthy yet tasty breakfast for those Mad Mornings just grab some Ching's Schezwan Chutney and blast off into breakfast like a rocket!